New slide show engine
MySlideShow v3.6.0 gets a new slide show engine. This engine plays the motion (pan & zoom) effects for the regular slide shows. Also it uses the build-in Windows codecs to play video clips. The engine requires Windows Vista or 7. It doesn't work on Windows XP due to unavailability of Microsoft Direct2D on this system. However MySlideShow will work on Windows XP using the old (classic) slide show engine.
To enable the new engine, open the Options window (select the View | Options menu item), then select the Slide show engine: Modern option and click OK.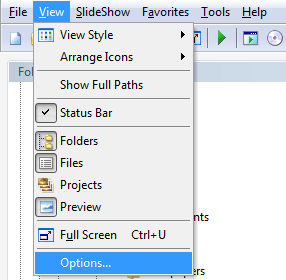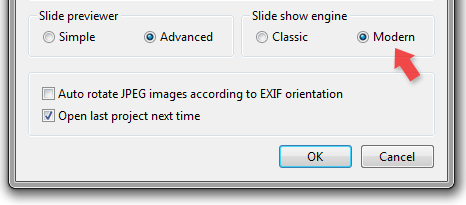 Selecting motion (pan & zoom) effects
The simplest way to turn on the motion effects is to the select all your slides in the Slide List (press Ctrl+A), open the Slide Settings window (press Ctrl+Q) and select the Motion effect: Random range option on the Motion tab. For portrait photos you can set up the individual pan & zoom options for separate slides (the Custom option).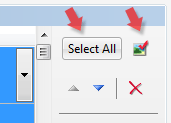 Downloading v3.6.0
You can download the latest version from the Download page. It's also recommended you to install the latest drivers for your video card.
---
To find more information about the software, please visit MySlideShow page on Anix Software website.